The time of Navratri and Durga puja always give us the essence of fashion. Here I have everything special in the form of Indian fashion to admonish that this is time to make a top-notch remark in the crew. Be special and dress up yourself with must know Navratri dressing tips!
Well, do you have a beautiful dress list or want to maintain anything like this?
Pretty ladies and girls, there is no need for Navratri announcement because every fashion lover has been waiting for this precious festival for a long time. Only, we need to wrap up the fashion in a wise way!
This festival is known for frolic attitude where people gather up and celebrate it for continuous 9-days. This continuous celebration might be difficult to handle if not dresses well at the time. This coming dandiya nights, get ready in ethnic wears by following some makeup tips.
Get ready Babes…!
Choose Bright Color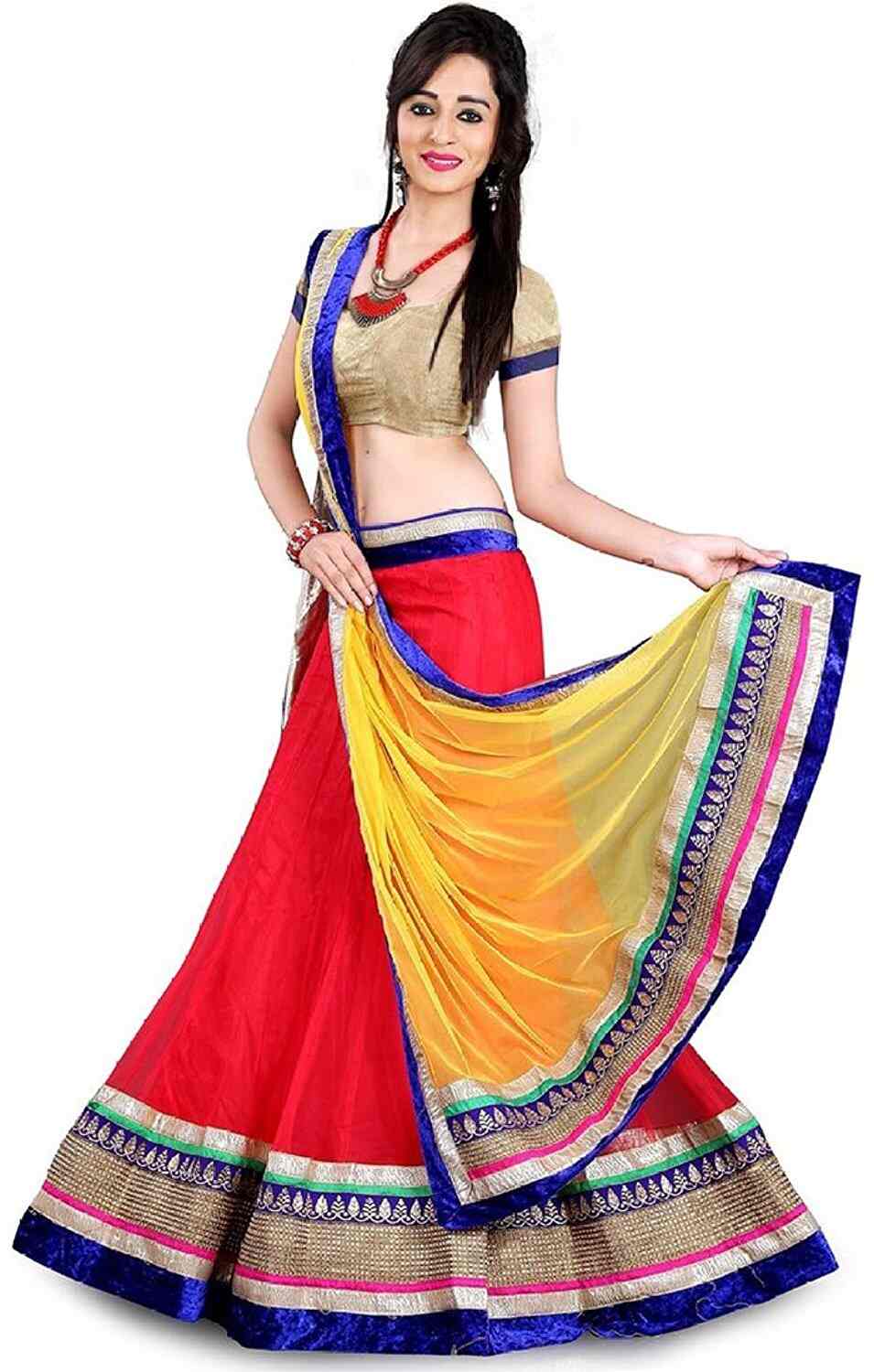 With the privilege of 29 states and dressing freedom, we love to choose bright colors and a mismatch of every culture. This is the land where Indo-western has been discovered!
At this pompous festival of Hindus, don't dare to wear deep or dull colors and avoid wearing black especially in solo. Actually, it' not any type of superstition but it is a scientific fact that colorful things tune our mood into a cheerful mode!
As my suggestion, you can choose red or yellow!
Don't Be Strict on Ethnic Wears
On the occasion of Navratri, you can wear alluring ghagra, lehnga, cholis and Bandhani sarees in your style. Of course, this is the time to flaunt your ethnic collection, but you can go a little blunt with them. Below are some combos that you can try:
Ghagra Choli with Denim Jacket
Stunning Ghagra with Contemporary Choli
Dhoti Pants with Denim Shirt
Light on Makeup
We all love this part, but try to avoid it. With lots of moves and dancing, it can become problematic to keep up the makeup you have applied. Sweating is the unwanted evil here that will destroy your makeup in no time. So, don't let it do this. Below are some quirky tips:
Choose light shades instead of Smokey
Pick smudge-free makeup
Make sure they all are waterproof
Pin Up Where Necessary
This is a crucial thing which you can face while dancing at such rush hour. It may lead to an embarrassment of a wardrobe malfunction. To stop it is in your hands.
Thinking how!!
Buy quality pins and pin it up correctly. Whether you are wearing Indo-western or traditional, ensure you have pinned it up. Maybe you have to participate with new ideas and guessing before strutting out else thing can go wrong in these type of situations.
Therefore, be careful!!
Make a Choice On Heavy Looking Accessories
Nowadays, there are varieties of accessories and jewelries available in the market that looks heavy but in actual they are comfortable and light-weight. As we know that, Indian wears demand heavy accessories which are too costly. If you are choosing those heavy accessories, then be careful. Wear the amount which you can manage easily!
Hair-Do List
Even you can't think about open hair, it will definitely create the problem on you. Try out below-mentioned hairstyle with your Indian or Indo-western dress.
High and neat bun
A fish tail or French braid
Avoid messy hairstyles
You can share your fashion moments with us!
Happy Navratri and Durga Puja!!!