People are eagerly waiting to release the upcoming movie "Sanju". While the teaser of the film had left fan excited for RK act as Sanjay Dutt, the trailer has taken the excitement to a higher level. The makers of the film treated their fans with the trailer which further introduced the star cast of the film.
The teaser had received the amazing response from the fans and crossed millions of view in few hours. Indeed, Ranbir Kapoor as Sanjay Dutt is looking like a magic and fans are unable to differentiate between him and Sanju Baba.
Today, I have seen the trailer, really it is splendid!! The trailer shows few major parts of the film which will make audience at the edge of the seat. The film is fulfilled with a lot of emotions of lows and highs of the Sanju controversial life. These emotions will make you emotional. We will see few popular stars in the film for playing important roles.
The makers of the movie select the perfect stars for each role, in fact they exactly fit into their roles.
The love-life of Sanju Baba's will also represent in the film. The movie is going to the super-hit as Ranbir Kapoor makes the audience more excited and overwhelmed with his mind-boggling performance.
Off course, the movie is gonna blow up box-office as never before, because the film has already created lots of thrill before releasing. Now talk about star cast, Manisha Koirala is said to be playing the role of Sanjay's mother as Nargis Dutt, father- Paresh Rawal as Sunil Dutt, Sonam Kapoor as his love interest and Vick Kaushal as his best friend as well.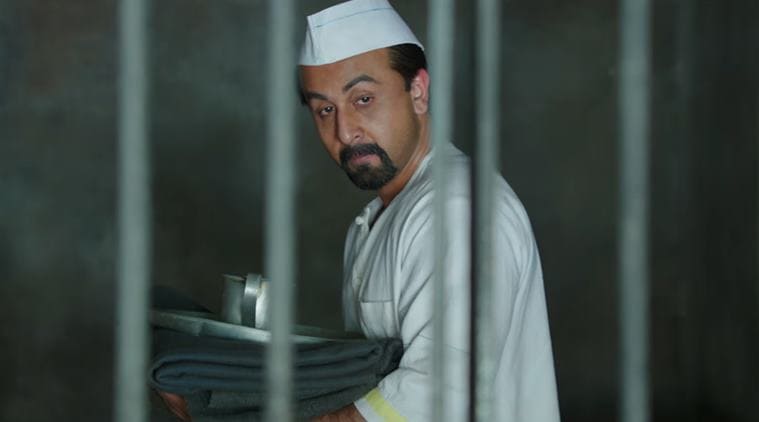 Karishma Tanna, Anushka Sharma, and Jim Sarbh are also said to be playing the pivotal role in the film.
The movie is directed by Rajkumar Hirani and will release on June 29.
So, guys, what you have to say about Sanju's trailer?